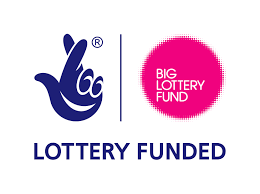 Siarad Da has received funding from the Big Lottery to carry out a research project looking at 'protective factors' in children and young people experiencing school exclusion due to violent or aggressive behaviour in the classroom.
Working in partnership with Cardiff  Universities and Dr Michiel de Vries Robbé of the Van der Hoeven Clinic (clinic for forensic psychiatry in the Netherlands), the project uses the  SAPROF-YV tool (Structured Assessment of Protective Factors for violence risk – Youth Version).  
SAPROF-YV is used internationally in criminal justice and forensic psychiatric teams.  Studies using SAPROF-YV are taking place in several countries, including: America, Australia, Singapore and The Netherlands.  In England and Wales there are studies being led by Youth Justice, CAMHS and Universities.
This project will, for the first time, use SAPROF-YV in an education setting; specifically with Education Other Than At School (EOTAS) provision.
The co-author of the tool, Dr Michiel de Vries Robbé, worked with Dr April May Kitchener in the planning of this innovative study.  The study aims to introduce SAPROF-YV as a tool to help identify interventions to help support children and young people who have been excluded from mainstream school to better engage with education.
SAPROF-YV Protective Factors
Resilience items: social competence / coping / self-control / perseverance
Motivational items: future orientation / motivation for treatment / attitude towards agreements and conditions / medication / school / leisure activities
Relational items: carers / peers / other supportive relationships
External items: pedagogical climate / professional care / court order
The 16 protective factors of the SAPROF-YV are all dynamic and have the ability to change as necessary. They focus on a child or young person's strengths and life experiences and support.   Including the SAPROF-YV protective factors in the planning process of supporting and guiding these children and young people will stimulate positive management and support initiatives.
THE DIFFERENCES BETWEEN RISK FACTORS AND PROTECTIVE FACTORS
Risk Factors increase the likelihood that a young person will become violent. Risk factors, however, are not direct causes of youth violence; rather, risk factors contribute to youth violence.
Protective Factors buffer young people from the risks of becoming violent. These factors exist at various levels.
Please contact us if you would like more information about this study